Dog Daycare Programs


A Higher Performance Dog Daycare - Exclusive & Limited Entry Dog Daycare Policy -
Unlike other daycare facilities, we offer limited availability to ensure that every dog feels safe, plays freely and not feel threatened by overcrowding.
Daycare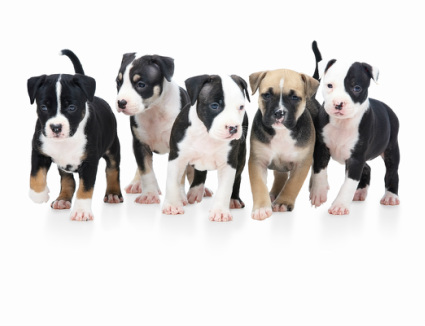 Daycare
Monday through Friday
7:00 a.m. to 6:00 p.m.
By Appointment Only
- Additional 'day' behavioral training is now available upon request -
What sets us apart from the rest?
First and foremost, Alpha K9 U is a Training Facility; therefore, our goal is to do more than just exercise your dog in daycare. We strive to instill behaviors in every K-9 student that will benefit them not only on our campus, but also in everyday situations.
Groups start with a potty break outside in the yard, then move on to high-energy playtime. After playtime, we provide a more relaxed play environment, snack time, and nap breaks. This cycle continues throughout the day, with our faculty maintaining exceptional leadership.
K-9 students will NOT be allowed or encouraged to potty inside, play aggressively, bark excessively, or exhibit dominant behaviors (jumping up, marking, humping, etc.). At Alpha K9 U, the SAFETY & HEALTH of our guests always comes first. In order to ensure the happiness and well-being of our guests, Dogs MUST have basic manners, friendly, and must be housebroken. Dogs who exhibit aggressive behavior, excessively jumping up, excessive barking, and/or who potty inside excessively will be turned away*. If your dog does not yet have the manners skill set, we encourage you to register your dog for the Day Training Program first.
All dogs must be clean and in good health (no coughing, vomiting, diarrhea 48 hours prior to arrival at the facility), and must not have fleas (we require that your dog receive some form of monthly topical flea treatment plan). Owners will certify that their dogs are in good health and have not been ill with a communicable condition in the last 30 days. Dogs that have been ill with a communicable condition in the last 30 days will require a veterinary certificate of health to be admitted or re-admitted. Any dog with diarrhea will be removed from daycare and will not be able to socialize with the other dogs until the problem has been resolved. Dogs with excessive diarrhea will be required to have a negative fecal and/or giardia test before being re-admitted to daycare.
Please note: To be eligible for daycare, we require all dogs to attend and complete one of our obedience courses. Our minimum age for dogs in daycare is six (6) months of age unless the puppies have attended and completed one of our six week puppy courses. All puppies, 8 months old and older are required to be spayed or neutered to utilize our daycare program.
*We reserve the right to refuse service to anyone
for any reason at any time.
DAYCARE (FULL DAY) RATES
Daily Rate
One Visit/One Dog:
$25.00
One Visit/Two Dogs: $37.00
10 Visit Package
One Dog: $23.00 ($230.00)
Two Dogs: $35.00 ($350.00)
20 Visit Package
One Dog: $21.00 ($420.00)
Two Dogs: $21.00 ($660.00)
Please note: Daycare package expire one (1) year from the date of purchase.
We limit the number of daycare dogs to avoid overcrowding so we suggest that you make reservation(s).
Please cancel your reserved spot if you are unable to use it.
Please note:
1)
After 6:00 p.m., there will a charge of $15.00 for late check-out (unless prior arrangements have been made); Dogs not picked up from daycare before 6:30 p.m. will be moved to the residence hall and overnight boarding charges will apply.
2)
When purchasing a visit package for multiple pets, dogs MUST be from the same family/household.
- A La Carte -
Let our experienced, loving staff play with and pamper your precious pet while you are away! When you drop your companion off at Alpha K9 U be sure to add-on your favorite options below for the ultimate "campus" experience.
- One on One Play/Walks
- Your pet can enjoy a change of scenery while exploring and enjoying a relaxing leash walk around Ritchey Woods Nature Preserve or a play session. 30 minutes - $25 per pet
​
- Grooming & Spa
Nail Trim - $12
Nail Tim & File - $15
Bath and/or Scissor Cut - Please call for rates
---
DAYCARE - Applicable Information & Forms
CONTACT INFORMATION
10201 Hague Road
Fishers, Indiana 46038
Direct: 317.284.1299
Fax: 317.284.1354

Unparalleled in the industry, our number one goal is to provide our customersand their dogs the ultimate experience in canine care. We offer widespread care and training by qualified and experienced professionals. We have a proven track record, excellent reputation, and extensive dog sport and behavioral knowledge.